Baby Stuff For Sale - Good for Twins
---
Two Matching Simmons Cribs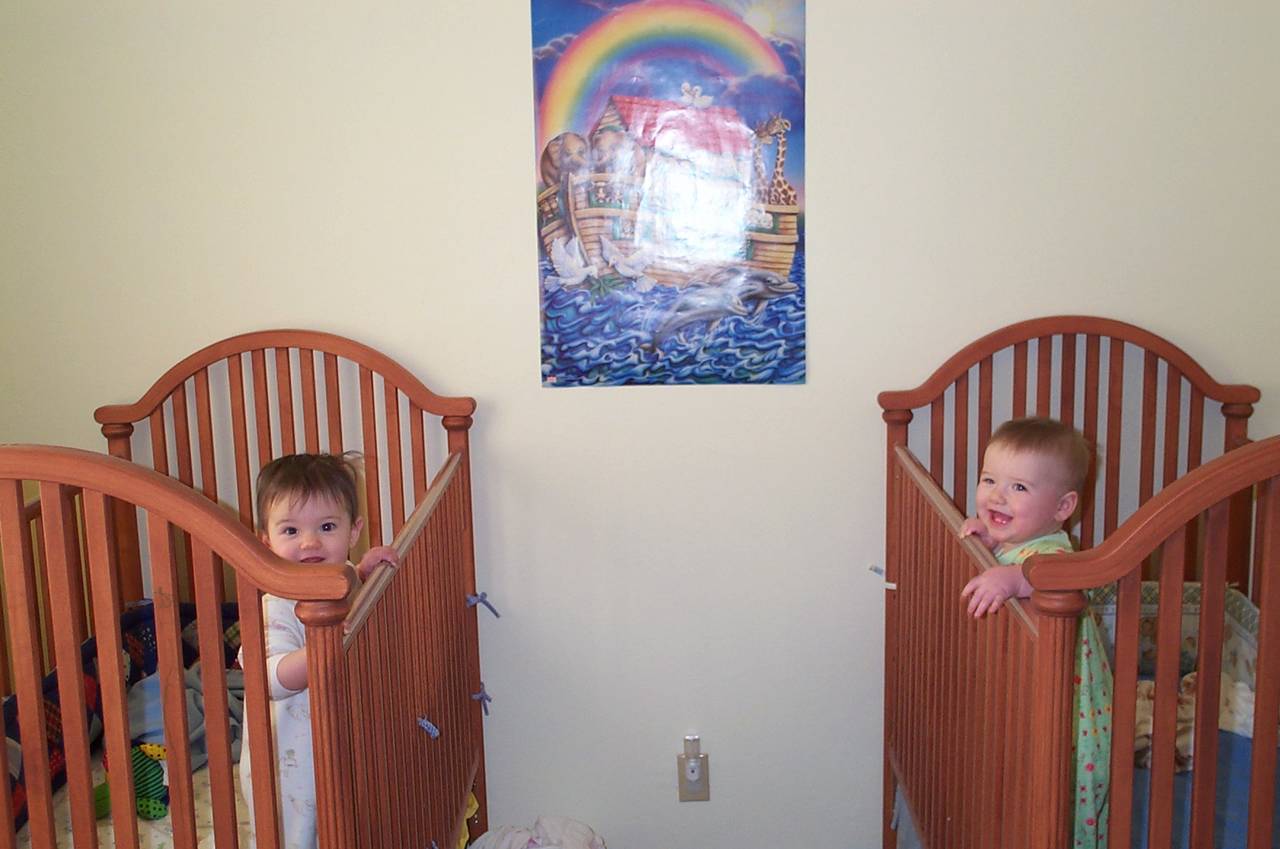 Two identical Simmons cribs, medium cherry wood color, mattresses included, excellent condition..... $140 each or both for $250
---
Two Matching Chicco Mamma High Chairs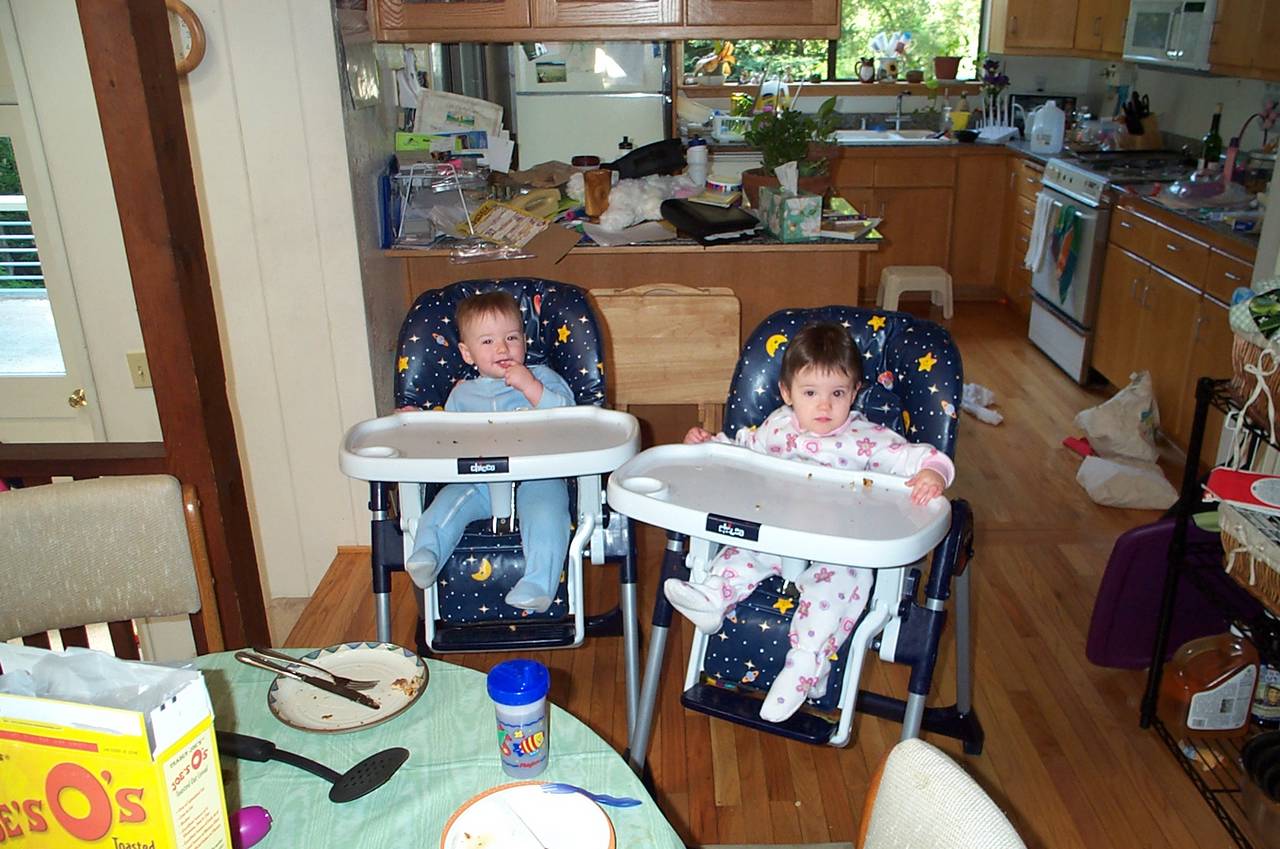 Two highchairs are also for sale! Chicco High Chairs, adjustable height, reclining seat, wheels (with brakes), vinyl seat covers--navy with moon and stars theme, straps, and a vinyl covered "booster" insert for when they are still small, removable white plastic tray with cup holder area built in. Both for $125 OBO.
---
Two Matching Play-Dee-Bugs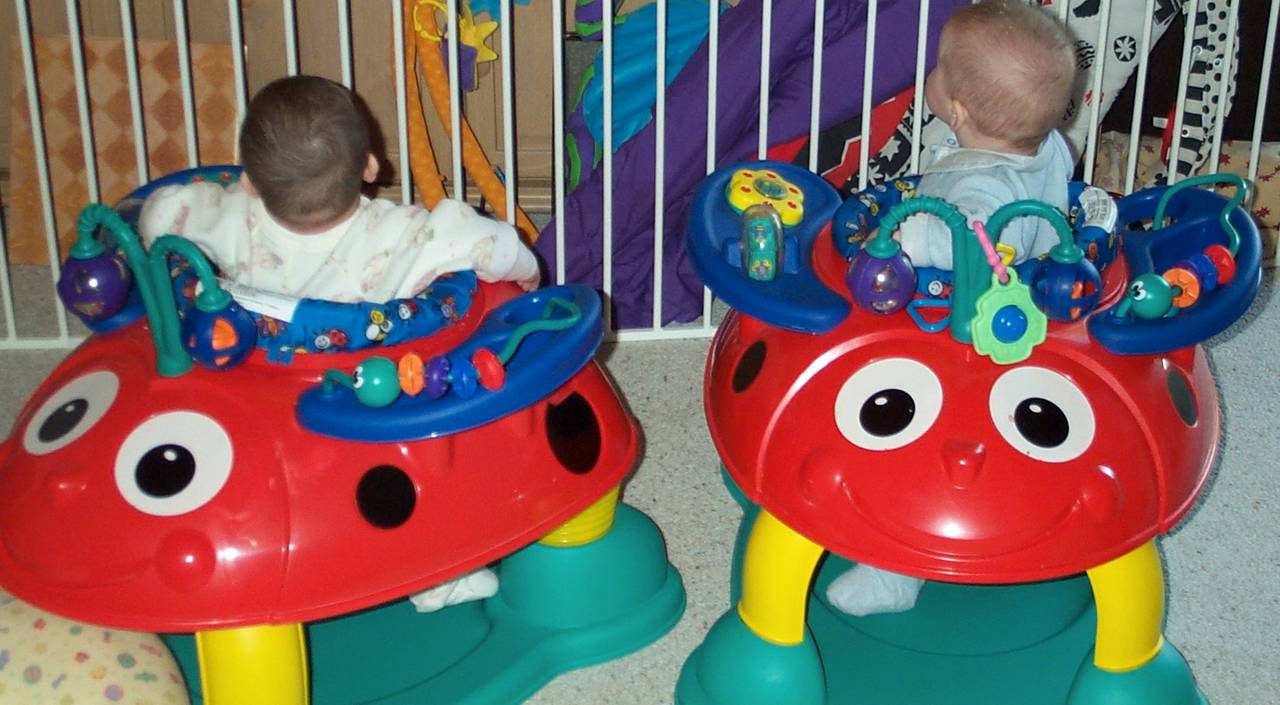 I also have a few more perfect "twin" things--two matching Play-de-Bugs (ladybug exersaucer type of thing, $25 for both); lots of really cute boy/girl matching twin outfits, etc.
We are in the San Lorenzo Valley (just north of Santa Cruz), but can possibly deliver to Santa Cruz or San Jose areas for $20.